We are a network of licensed, bonded, insured, certified California Notary Public, providing full notary public service assistance to residents, and businesses in several cities, and counties around northern California regions of San Jose, Sunnyvale, Santa Clara, Mountain View, Cupertino, Oakland, and San Francisco Bay Area.
OC Only Mobile Notary Public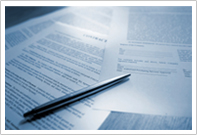 OC Only Mobile Notary Services is not limited to General Notary but is extended to various professions i.e, Law Offices, CPA's, Real Estate, Medical, Title & Escrows Co., Banks, Security firms, Employment offices, Insurance co., Business Big & Small, General Community are few to name. We provide our clients with same day appointment and Mobile Services for their convenience. Travel to home or office to notarize your important documents 24 X 7 service available upon availability.
We offer Prompt, Courteous, Reliable, and Efficient Service with Fair Competitive Rates. Our Services are not expensive, we prefer to establish repeat business we keep our rates fair. We provide full-service offering professional services for everyday legal needs.